Are you tired of everyday seeming like the one before?
If the answer is YES!
Then I invite you to explore the options below on how we can connect on your journey of seeking a Truth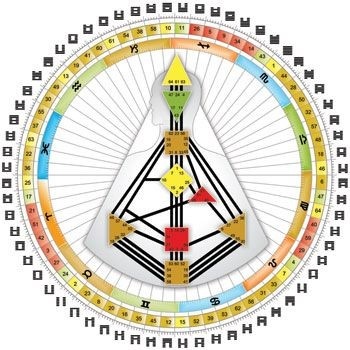 Human Design
What is Human Design?
It is the science of differentiation. It is the geometry of life.
The Human Design System is a synthesis of ancient and modern sciences, and has proven to be a valuable tool for human understanding.
With Human Design you discover what makes you different from everyone else. It offers profound insights into your psychology, along with strategies and techniques for making correct decisions and ultimately leading to a life of more ease and fulfillment.
It is a new system of self-knowledge that differs fundamentally from anything else that exists in the world today.
It is not built on a belief or faith but is a logical, empirical system that offers you the opportunity to experiment with it's mechanics and find out for yourself what is correct for you.
It shows you a concrete map of your own nature and provides you with simple tools for making correct choices and designs, being yourself and eliminating resistance in your life.
It provides you with profound insight into how you are designed to navigate the material world.
It combines two streams of science, traditional and modern, synthesized giving you an instruction manual of your own genetic code.
Schedule a Reading
Gene Keys
What is Gene Keys?
The Gene Keys are a living wisdom. These are teachings to imbibe, contemplate and apply in your daily life. As you allow them to percolate inside you, one by one your troubles will begin to fall away, and you will find yourself inhabiting a new and brighter life.
The Gene Keys Approach invites us to develop our humility through embodying the four qualities that lie at the heart of the Gene Keys. Please consider these values as you navigate the Gene Keys Teachings.
Contemplation – taking full responsibility for one's inner state, using everyday challenges for growth and transformation.
Inquiry – asking the profound introspective questions, inviting wisdom to come from within. Cultivating a state of calm presence in all situations.
Gentleness – nurturing a kind and gracious approach towards self and others. Encouraging a spirit of unwinding and un-learning, versus striving and fixing.
Patience – cultivating compassion, honesty and curiosity with an inherent trust in the underlying process.
Learn More